Andrássy Avenue is, along with Váci Street, one of the most emblematic boulevards in Budapest, Avenue was declared a World Heritage Site by UNESCO in 2002.
The extensive Andrássy Avenue connects Elizabeth Square with Heroes' Square, ending at the City Park, one of Budapest's most popular green spaces. Established in 1872, it houses a host of remarkably Eclectic Neo-Renaissance mansions and palaces in Budapest, all of which were designed by renowned architects.
Nowadays, Andrássy Avenue is extremely chic and many world-famous designers have opened their exclusive boutiques in this location, including Armani, Dior, Dolce&Gabanna and Louis Vuitton. And iif you get hungry while exploring Andrássy út, you can stop at one of its fashionable restaurants or coffee houses.
Andrássy Avenue also houses one of the most notable buildings in Budapest, the Hungarian State Opera House, which offers a very interesting guided tour.
Exploring Andrássy Avenue
We suggest starting your visit in Erzsébet Square (Elizabeth Square) and walking down towards the striking Heroes' Square, with its iconic statues of the most important Hungarian national leaders. The best way to get there is to take the metro line M1 to Bajcsy- Zsilinszky.
If you prefer to start at Heroes' Square and work your way to Elizabeth Square, the closest subway station is Hősök tere, also found on line M1.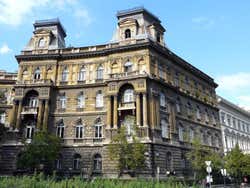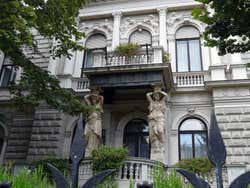 Transport
metro The line M1 runs from the north to the south of the Avenue.