Budapest
The Danube River, which is a source of inspiration for many artists, divided Buda and Pest, two large towns that became a single city in 1873. It is currently one of Europe's most important capital cities. Enormous iron bridges join both banks, Buda, the formal Royal district and most elegant residential area with Pest, the commercial and financial heart of the city.
Explore the city's historical streets and you will discover why Budapest is called the Pearl of the Danube and why over 7 million tourists visit it every year. The Hungarian capital will fascinate you.
If you like our guide, don't forget to add it to your favorites. 
Budapest, the most stunning city on the Danube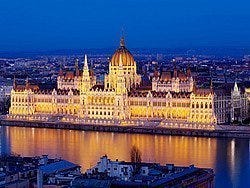 Budapest, the Danube's most beautiful city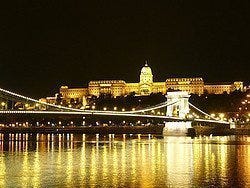 Chain Bridge and Buda Castle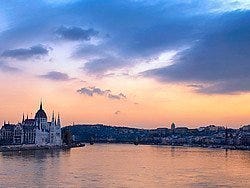 Danube, Europe's second longest river
The Polish writer and winner of the Prince of Asturias Award, Claudio Magris describes Budapest as the Pearl of the Danube after traveling through Europe. 
In our opinion, Budapest is extremely surprising. We read a lot about the city, about the supposed rudeness of its citizens, how many of its buildings need restoration and many other interesting facts about Hungary's capital city.
It is true that it isn't as "fairy-tale" as Prague, but travelers, unlike tourists, have the capacity to find the beauty of a city behind its façades. What's more, we have been treated very kindly in Budapest, except by the metro inspectors!
Where to begin?
To make the most of your visit, we recommend you read about Budapest's general information and the city's top attractions. Once you have decided what you want to visit, you can plan your itinerary with our interactive map.
Generally, you'll need three days to get a feel for the city.
Need accommodation?
If you still haven't booked a hotel, hostel or apartment, we recommend you visit our search engine where you will find all kinds of accommodation with the best rates guaranteed. You can get up to 75% off if you pay directly at your hotel.
Your Budapest travel guide
This travel guide will come in handy if you are planning to visit Budapest. The Hungarian capital has over 1.7 million inhabitants and the official language spoken in Budapest is completely different to English, so it may seem a little daunting at the beginning. 
The information provided in this guide has been updated in January 2017. If you find a mistake or would like to make a suggestion, please do not hesitate to contact us.
Thinking of also visiting Prague or Vienna?
If you want to visit other beautiful cities in central Europe, we recommend Prague and Vienna.