Matthias Church is the most visited Roman Catholic temple in Budapest. It is located in the heart of the Castle district. The church was originally called "The Church of Our Lady".
Mátyás-templo, in Hungarian, was established between the thirteenth and fifteenth century. At the end of the nineteenth century, it was completely renovated. It has a predominantly neo-Gothic style.
The church houses the burials of Béla III of Hungary and his wife Agnes of Antioch, King of Hungary and Croatia from 1172 to 1196. Matthias Church has witnessed several Royal weddings and coronations, including that of Charles I in 1916 (the last ruler of the Austro-Hungarian Empire).
Thanks to its impressive acoustics, Matthias Church hosts organ and classic music concerts quite frequently.
Surroundings
If you want to make the most of your time in Castle Hill, we recommend visiting Buda Castle and the Fisherman's Bastion, as well as Matthias Church.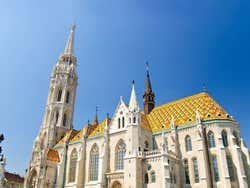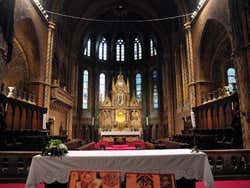 Schedule
Monday – Friday: 9 am – 5 pm.
Saturdays: 9 am – 12 pm.
Sundays: 1 pm – 5 pm.
The opening hours for tourists can vary without prior notice.
Price
Adults: 1,800 Ft (US$ 5)
Students and Seniors: 1,200 Ft (US$ 3.40)
Children (less than 6 years old): free entrance.